Teeth Cleanings and More in Oceanside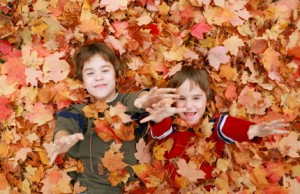 Your teeth and gums work hard to make your life easy. They do a lot of important work including allowing you to eat and helping you communicate. Unfortunately, age, injury, and poor dental hygiene can weaken and damage your teeth.
Teeth and gum health are not only essential to your daily function but are also closely linked to your whole body health. Poor teeth and gum health can attribute to a patient's risk for heart disease, pregnancy complications, and stroke, among other serious afflictions.
When your smile needs a little maintenance, Dr. Dankworth and Dr. Corrigan-Dankworth are here to provide excellent general dentistry. General dentistry combines the art of preventive dentistry and early treatment to keep your smile strong.
General Dentistry Services We Provide
Checkups
Teeth Cleaning
Dental Bridges
Tooth-colored Fillings
Oral Cancer Screenings
Routine dental appointments are one of the best ways to prevent dental problems. We administer a gentle teeth cleaning that will banish plaque from your teeth and gums. Our ultrasonic teeth cleaning tools will prevent gum disease and tooth pain down the road.
During your general dentistry checkup, we will look for signs of decay and cavities, oral cancer, and tooth wear and tear. We can provide tooth-colored dental fillings for patients with cavities. Our dental fillings and other restorations are biocompatible and carefully matched to your natural teeth.
Schedule A General Dentistry Appointment Near Oceanside, Fallbrook, and Vista, CA
Most patients will benefit from biannual general dentistry visits. Regular visits allow us to identify problems in their earliest stages and suggest the most conservative treatment options.
You will be attended to with great care at Oceanside Dental Excellence. If you are looking for a dentist you can trust for all types of dentistry, contact Dr. Dankworth and Dr. Corrigan-Dankworth at Oceanside Dental Excellence today.