Flexible Denture Options for Patients in Oceanside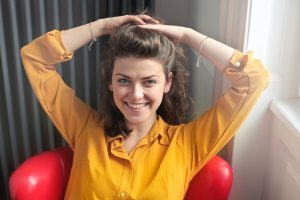 You don't have to lose hope when you lose teeth. At Oceanside Dental Excellence, we offer the best technologies to restore your smile. Our modern dentures allow patients who have lost some, most, or all of their teeth to regain their confident smiles.
Dentures will allow you to chew and speak with ease again. Most importantly, you can show off your beautiful smile more often! We offer both full and partial dentures and traditional or permanent dentures.
Whatever your specific needs may be, we work hard to accommodate you with your ideal denture set. Our dentures and denture implants are always made of high-quality materials that look and feel natural.
Full and Partial Dentures
Traditional full dentures are removable. They form a seal with the gums to stay in place. Partial dentures can be attached to the remaining healthy teeth or to dental implants.
Traditional dentures are a fast and affordable option for patients with missing teeth. For patients seeking a more secure fit, we usually recommend denture implants.
Permanent Dentures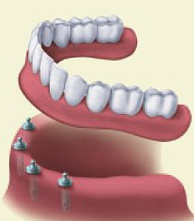 Permanent dentures, or denture implants, are anchored by strategically placed denture implants. Denture implants are small titanium rods that are placed into the jawbone. They work just like natural tooth roots and are the perfect base for your new dentures.
Patients like permanent dentures because the denture implants provide greater stability. Permanent dentures never click or slide out of place while you chew or speak.
What are the Benefits of Denture Implants?
The other advantages of denture implants, or permanent dentures, include:
Support facial structure, encouraging a more youthful appearance
Provide a more natural look and feel than traditional dentures
Will never shift out of place
Will not trap food or limit your diet
Can remain in place like natural teeth so you won't have to worry about dropping or losing them
Last much longer than traditional dentures, up to 20 years plus
Learn More About Our Denture Options Available Near Oceanside, Fallbrook, and Vista, CA
We will help you select denture implants or traditional dentures at Oceanside Dental Excellence. Dr. Dankworth and Dr. Corrigan-Dankworth are passionate about providing patients with smiles they'll love. They have helped many patients throughout the Oceanside, Fallbrook, and Vista CA areas achieve incredible new smiles with the latest denture innovations! Contact Oceanside Dental Excellence today!
You May Also Be Interested In